While designing our product we were looking at businesses collaborating in a reliable and secure way. But we were also thinking five to ten years ahead to the future while building the features you will need soon.
With everyone being forced to work from home, the key need of the hour was to share information securely in the form of documents. At the same time we were taming the chaos of email attachments and online data storage with lacking tools like Dropbox and Google Drive while scrambling to keep everything up to date.
Okay, as a startup we were only 4 people. But when we decided to work with a design and marketing agency we quickly realised we needed a more efficient system without losing control of the information that was most relevant to us. 
That was our big bang moment – creating a secure system to manage, and track documents. But also transform existing content into a more personalized, interactive experience for every visitor in no time.
As a growing organization, we are taking on these growing pains not just for us, but also for our partners. Many businesses had to adopt new complex digital strategies to manage their existing clients. So we looked at this from a number of different angles to solve their burning pains.
Dealing with lockdowns and home office
A year into this pandemic business travel is still at a standstill. Travel seems to be still many months away. In general, businesses will now have to rethink in-person meetings. Are they really always necessary? The last year has made people much more comfortable interacting on digital platforms and working from home.
Personalization and data privacy
Protecting your data is increasingly important today. We've seen a huge push by governments to implement tracking and tracing technology. Therefore, people are becoming more sensitive than ever about privacy and the security of their information.
Changes in content consumption
Studies have suggested that web usage increased by 19% just after the first lockdown was announced. Well, of course, we were all stuck at home. And that led us to socialize more digitally. This has a direct impact on organizations at many levels. How to push products sales online? How to share confidential information with confidence? Businesses today need increased digital collaboration where people can share their content with control.
And we need to think about that content really carefully. We need to make sure that it's relevant now and in the future.
So what does one need when sharing content? It should be:
Easy to manage
Easy to access
Able to engage visitors
Intuitive to use
Secure
Want to get all these benefits? To learn more, start your free trial today!
DataVault for sales professionals
Future sales will be much more collaborative and scale through digital tools. Sales people going forward will interact with a much greater number of their clients more personally than ever before. The question will be how to manage these new demands?
If you are solving a problem for a client you need to collaborate with them. That means you can demonstrate your domain and industry expertise with a more consultative sales approach. And this approach is much more successful than just pushing your products onto your customers.
Economic uncertainty and budget cuts are the engine of an unstoppable disruption where collaboration that saves time and gives advantages will lead to more customers for your business. his will lead to higher revenues with every interaction.
Your buyer is impatient. They want to know information quickly and easily. To be more efficient, maintain brand consistency, and capture new prospects. DataVault allows you to make your content accessible through visually stunning microsites. Microsites allow consumers to access valuable information across any device. This is an ideal solution for individuals and companies alike who have a lot of different information to share online, especially when there is a need for third parties to access it. With DataVault you are just a click away to share business proposals and other documents with your customers at ease.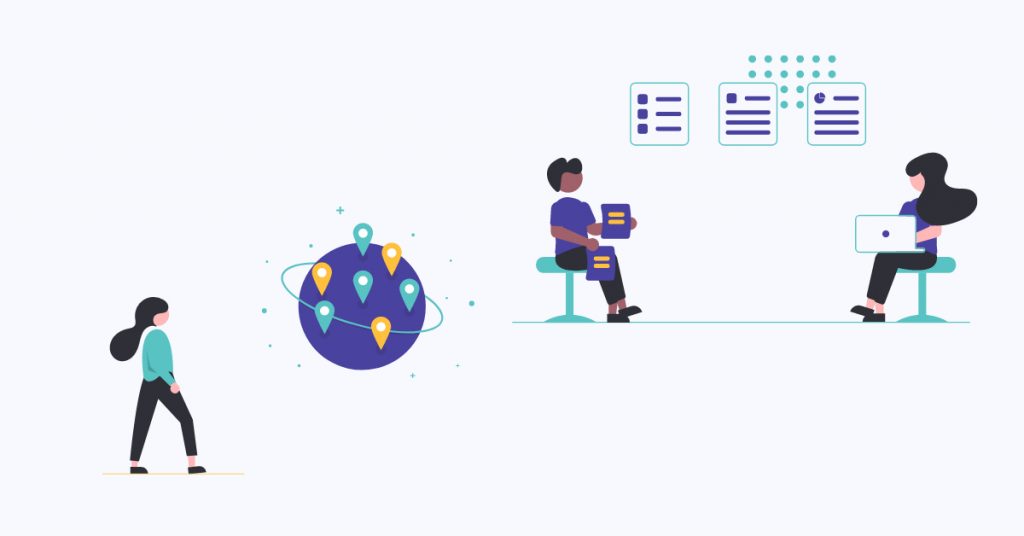 DataVault for investment bankers
A key feature of virtual data rooms for investment bankers is the ability to easily work with your client(s) throughout the deal process. Moving forward, investment bankers can easily create a new DataVault account for every new client. In a growing digital economy this way you can make sure that all parties are aware of how deal documents will be gathered and handled in a meaningful way. With one click, you can also share visibility into your DataVault's engagement analytics with other team members or clients.
Bring agility in your process and workflow, and collaborate with clients on developing any necessary paperwork. Collect, manage, and track deal's documentation. Designate visibility into your data explorer analytics to a client. It also means you can, when a client no longer needs your services, pass them off to a new client by billing them for the work you've done.
It's Friday 10 PM. The week was hectic with all the work you had to do for your new client. But at least you can take a quick break now. At least you thought so. Until you get a sudden email from there that there is one important document the client still needs to see by today. And it's important that the document is shared securely.
 A quick email won't do, but driving down 50 minutes to their office at the end of town doesn't excite you much either…
For that purpose we created DataVault for you, a secure data sharing platform. Keep track of all your relevant documents, share relevant information quickly through simple links. You can also easily lead viewers through predefined structures and make sure that documents are read and worked on in the right order. Through strong analytics you will see how viewers went through the document and where they focused on.
With DataVault you can avoid all the hassle and stress of paper-based documentation. Focus on what's important and leave data management to your new digital tool.
Regardless of the size or scope of your projects, agencies understand that maintaining great communication and collaboration between the client and agency is the key to success. But with the increased demands of digital work how do they coordinate all their projects and ensure effective communication and collaboration? With DueDash, we provide the tool to do that.
Agencies will be able to easily switch between clients, which is a huge time saver. Sharing in-depth analytics on how visitors interacted with documents will enable better understanding of what's working and what's not across campaigns thereby improving client experiences and saving time.
For businesses it's crucial to know how their campaigns are doing. Which account do you want to use? Or do you want to switch agencies? No matter what agency you're working with, having shared visibility into analytics is essential to helping them understand what's working and what isn't. This increased visibility not only saves customers time and improves their experience, it allows agencies to make the most of every dollar spent on an online campaign. While agencies can update and replace content at will, it's important for clients to allow their sales teams and agencies access to all relevant data.
Shared visibility between an agency and client helps to ensure that both of them are receiving the most valuable information. When an agency is working closely with a business and is responsible for updating key content, it's important for both parties to be able to see what exactly is happening to their work and how it was performing from a top-to-bottom standpoint. In the past, agencies were unable to effectively deliver new content to clients if they were not given access to the right information. With DataVault, clients and agencies have direct access to all of the content within the team dashboard. Having a place to gather and organize all of the data is a powerful tool for brands, letting them make informed decisions.
DataVault for venture capitalists
In today's connected world, the traditional investor-founder relationship has become outdated. Instead of each founder having their own unique relationship with their investors and vice versa, new models open up the opportunity for both to partner on business strategy development and future fundraising efforts. We have seen some small venture funds putting in special efforts for their star performers to keep their existing relationships ongoing while they were unable to cater to the higher fundraising needs of other portfolio companies.
Fundraising is hard and laborious. Our new tool makes it easier for both founders and investors to collaborate. VCs can make the performance of their portfolio companies visible and their investors can get updates directly from the founders. It's a win-win when VCs and their LP's connect with founders on an ongoing basis for support, feedback, and information sharing about deal progress.
It's time we improve this process by enabling a new model for investors and entrepreneurs to work together on business strategy development and future fundraising efforts. Startups can create a lightweight data room with DataVault and share it with prospective investors in their branding in just one click. Unlike bulky and traditional data rooms your investors don't have to create their user accounts to access your documents nor there will be any additional charge for any external visits to the content you want to share.
All this and you stay in control of all the shared information at any given point in time. You can now share information with confidence by setting up targeted individualized or domain specific privacy settings. You protect sensitive data by access expirations, dynamic watermarking or just enabling self-destruct for one time access-only.