Share with Security – Get Data Analytics
Simplified collaboration with security, control and insights – solved.
DataVault allows secure and organized access to your files in one sleek workspace for your team, customers and investors with full data analytics.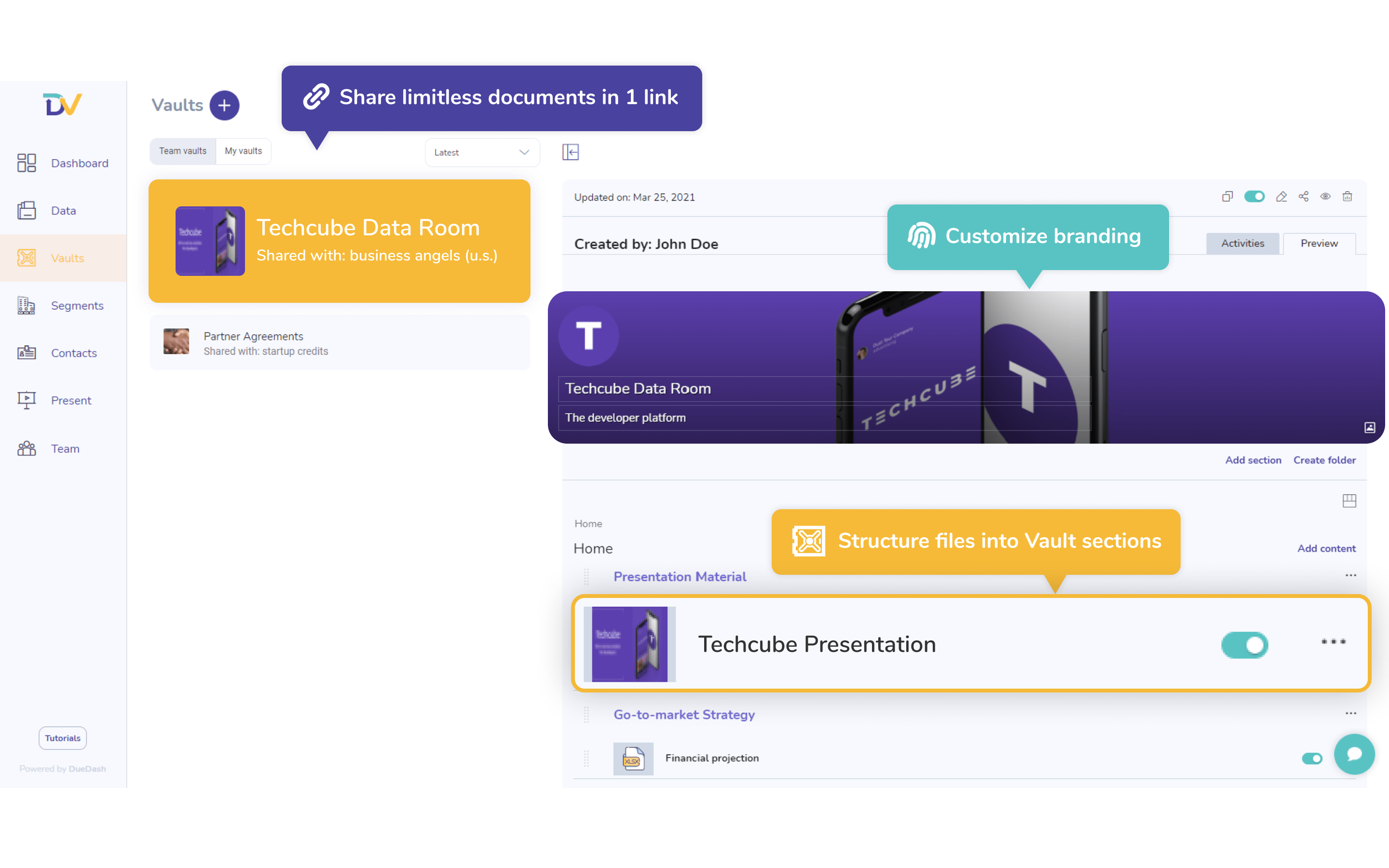 DataVault is a smart data sharing tool for:
A single data store and sharing interface for all your needs
No more battling with e-mail attachments and version controls. Track the use of your data assets by sharing documents, content and data with clients, customers and investors with just a link.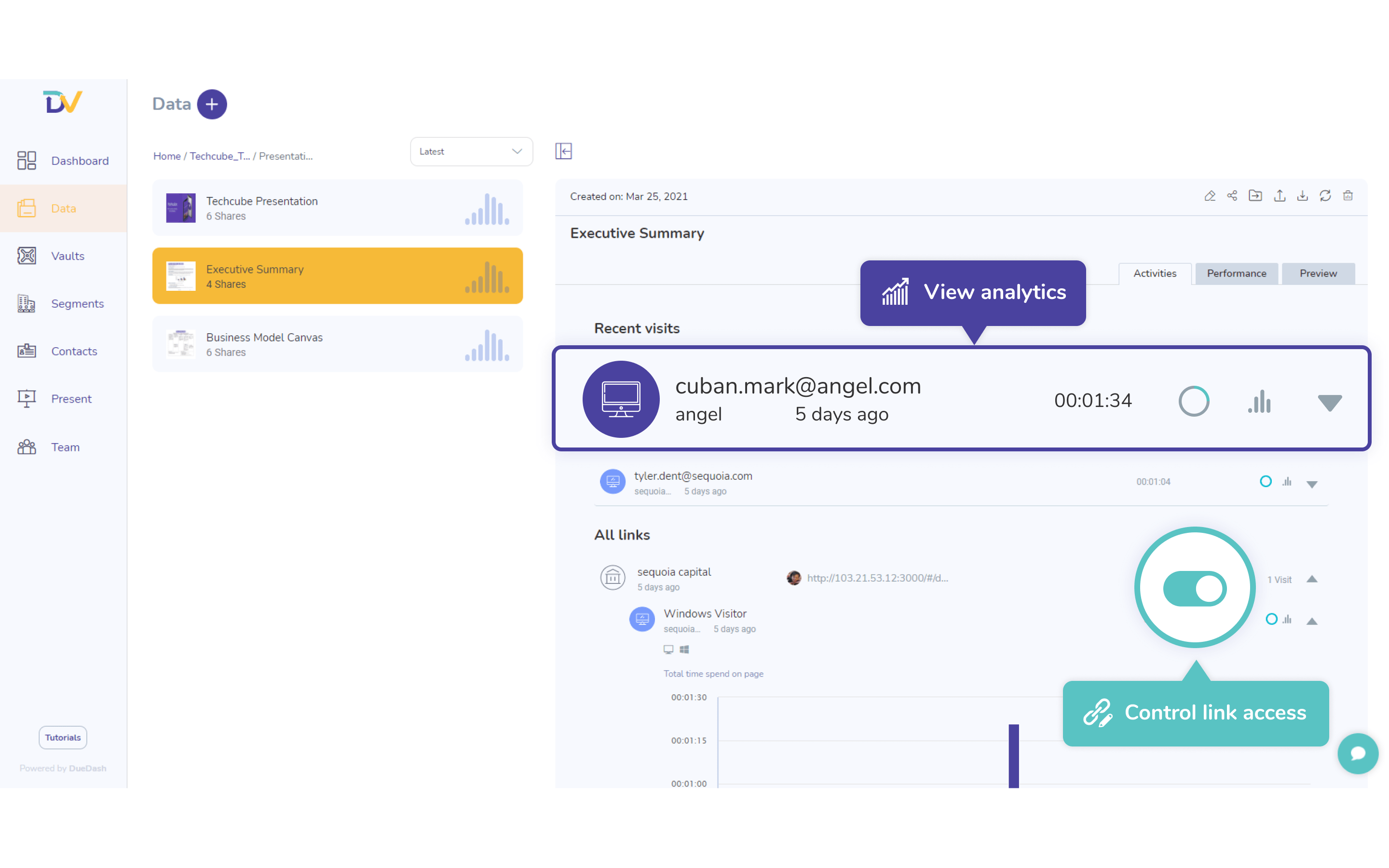 Secure smart data sharing platform for everyone.
Unlike Dropbox or Google Drive, DataVault is designed to simplify working with files and data. Easily share your virtual data room with a single link to people you know and revoke access easily when needed.

When you want to expand access to a new group, simply generate a new link and send. Define and limit accesses, set expiry dates and verify emails or domains.

Gone are the days of scattered content across emails, chat messengers and forgotten accesses. Thanks to real-time analytics, you can see exactly who is viewing which content.

Page-by-page analytics allow you to keep track of your shared data so that you can prepare yourself well in advance to work smart and judiciously.

Filter analytics to see which pages are most and least popular.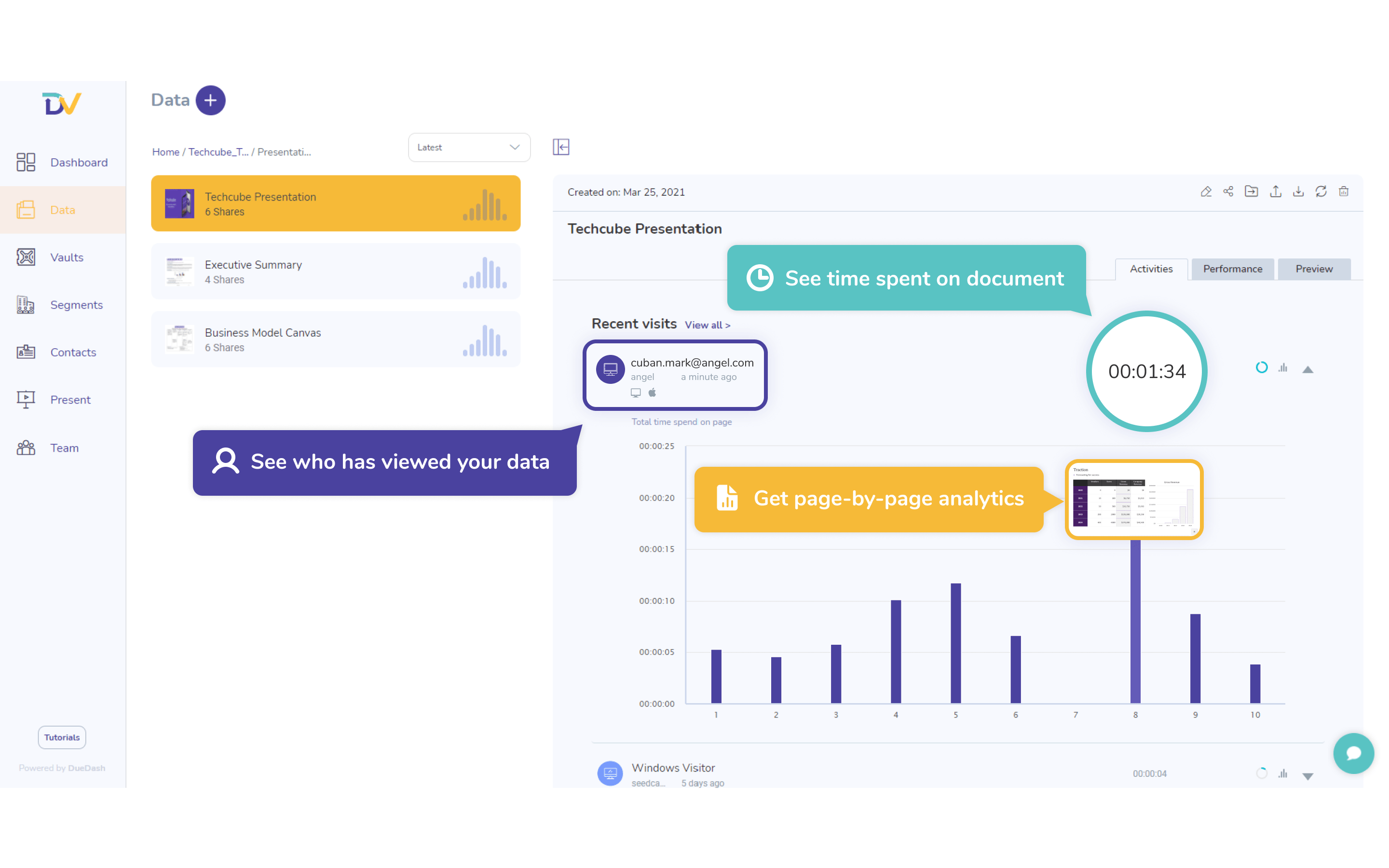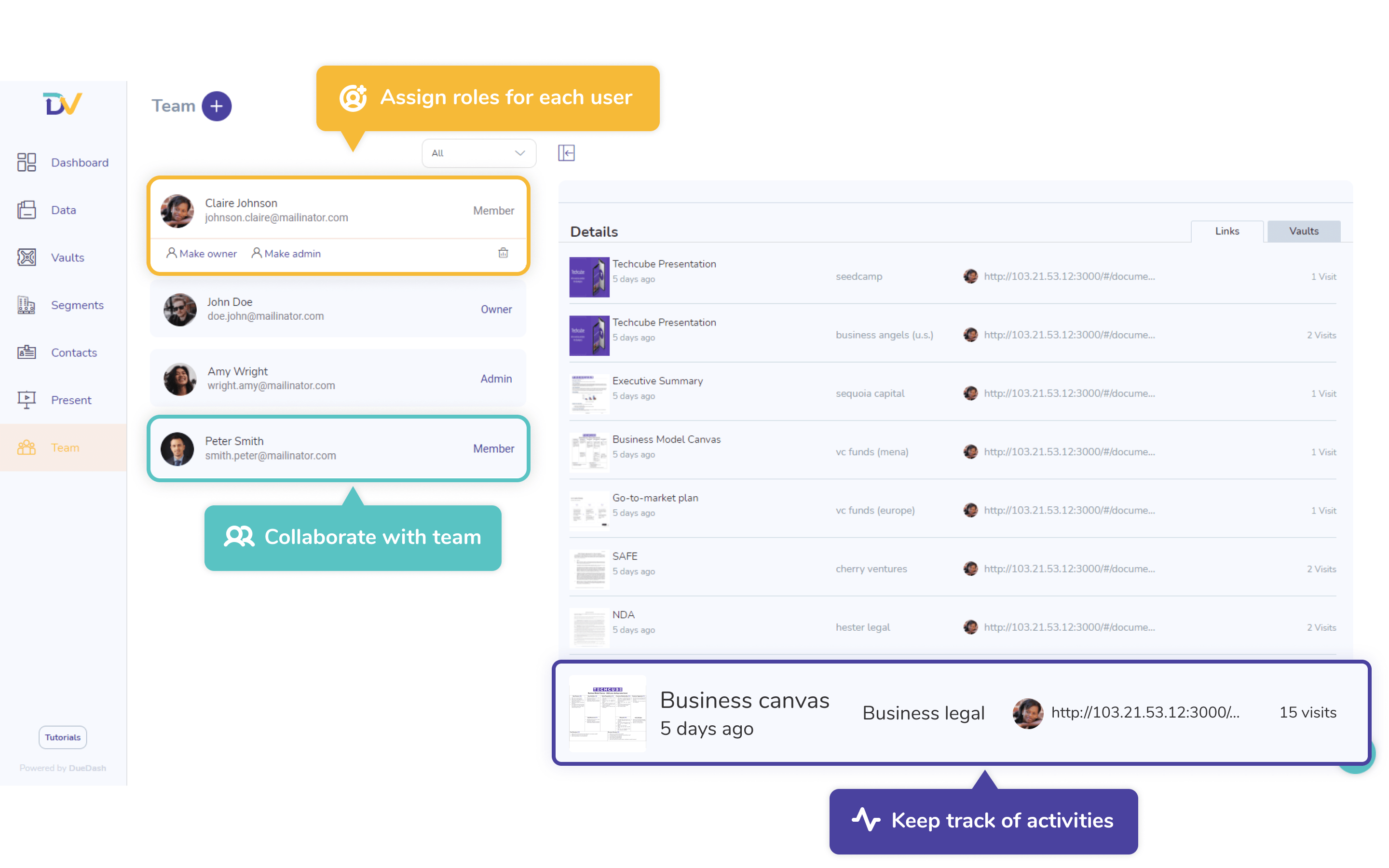 Made for teams, loved by stakeholders and customers
DataVault is designed with everyone in mind. Make your team's life easier with a centralized hub for data-driven collaboration, always with the latest version.

Ease collaboration with external users by allowing them to manage and share your data without sacrificing security.
Manage multiple accounts in one profile.
Our company was experiencing rapid growth, so we needed a rock solid platform to support us, and Stratus enabled us to reach new heights.
Limitless data room accounts
Create unlimited number of accounts for each possible partner or for each type of data consumer without compromising on security or a regrettable accidental share. Switch seamlessly between your accounts.

Customize your branding for each individual Vault and team account. Allow viewers to access your data without needing to sign-up or downloading a software.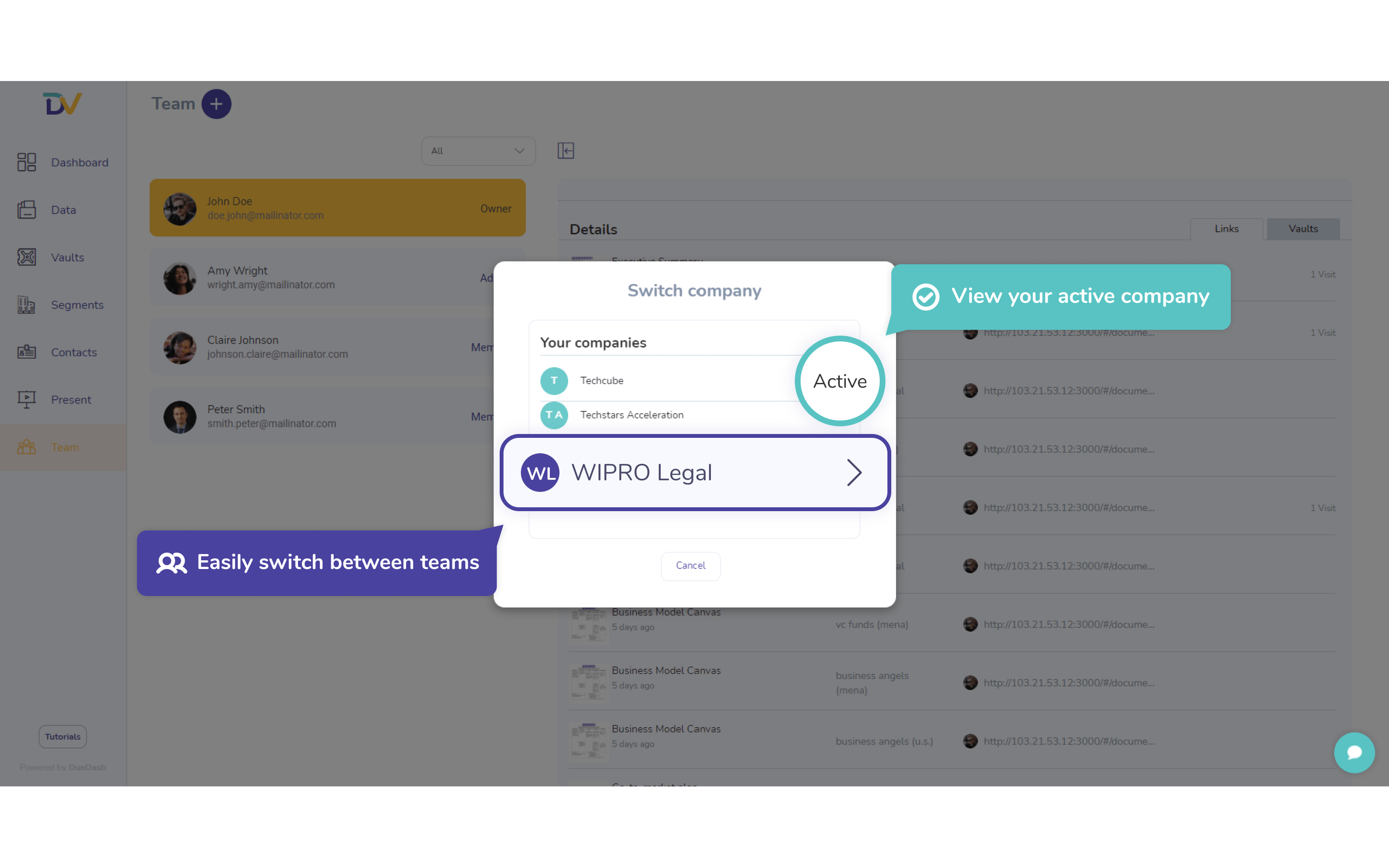 Secure data sharing made easy
Bring your team and content together for visual collaboration
Start your 14-day free trial now